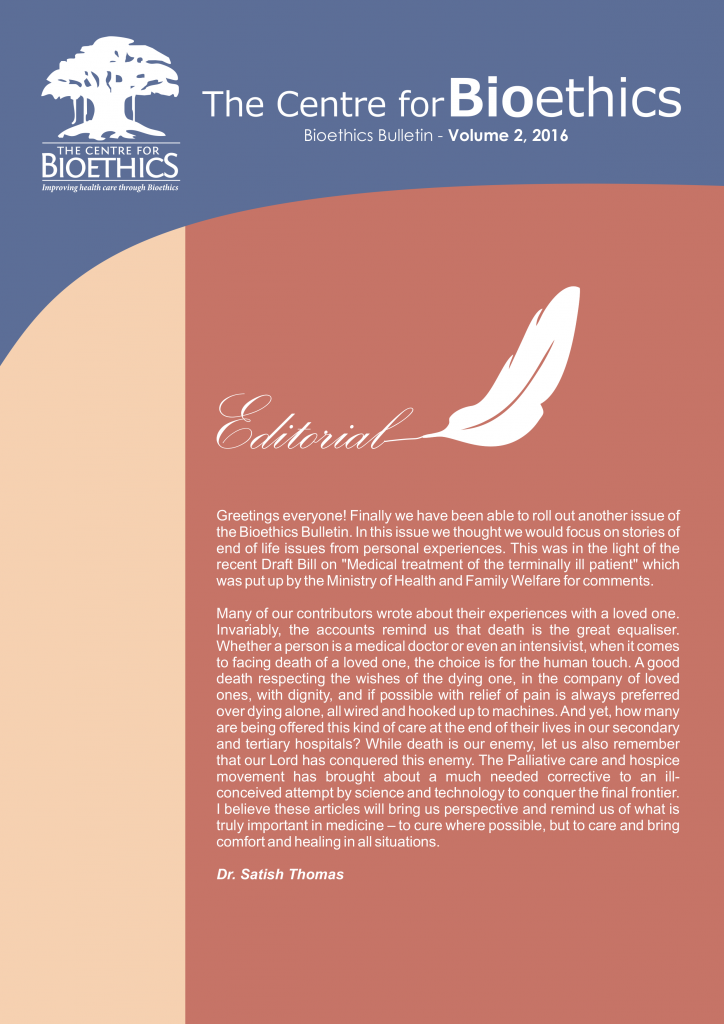 Many of our contributors wrote about their experiences with a loved one. Invariably, the accounts remind us that death is the great equaliser.
Whether a person is a medical doctor or even an intensivist, when it comes to facing death of a loved one, the choice is for the human touch. A good death respecting the wishes of the dying one, in the company of loved ones, with dignity, and if possible with relief of pain is always preferred over dying alone, all wired and hooked up to machines. And yet, how many are being offered this kind of care at the end of their lives in our secondary and tertiary hospitals? While death is our enemy, let us also remember that our Lord has conquered this enemy. The Palliative care and hospice movement has brought about a much needed corrective to an ill-conceived attempt by science and technology to conquer the final frontier. I believe these articles will bring us perspective and remind us of what is truly important in medicine – to cure where possible, but to care and bring comfort and healing in all situations.
Thank you for purchasing our resources!
Please click the button below to download the PDF